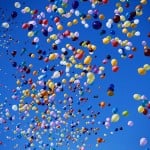 In my last post I talked about joining Twitter and the inevitable question "what do I do next?" It's natural to spend some time exploring Twitter and its usefulness as a Personal Learning Network (PLN). But there comes a time when the lurking in the shadows – being a passive user – must give way to a more active process. But how to step out from and step into being an active participant?
Expand Who You Follow – One way to be more active is to find more people to potentially interact with. But how? As I mentioned in my previous post, I turn off retweets but if you don't you can find other people to follow by reading those retweets. Another suggestion is to look at who you are following follows. The vast majority of Twitter educational users have unlocked accounts and this allows you to read their bio and see some of their previous tweets. Finally many tweet out on #FF (follow Friday) and offer suggestions of who they think you, as their follower, might like to follow.
Discover the Hashtags that You Care About – Hashtags are the topic definers on Twitter. Although anyone on twitter can create their own hashtag there are many standard ones out there.  Watch what those you are following use as a first source. You can also do a search of 'educational hashtags' and you find a even more. Cybrary Man's Educational Hashtags is a particularly comprehensive source.  As a world language teacher my top two are #langchat and #mfltwitterati.
Watch A Twitter Chat – Many of the common hashtags are also used for a regular Twitter chat. Moderators of the chats regularly tweet out the 'when' as well as the topic. The Thursday #langchat, which I am privileged to help moderate, typically tweets out a link to the topic poll from Monday to Wednesday and the topic early on Thursday. When the chat begins (#langchat at 8pm EST), there may be introductions and then it is off! Some chats are very structured and you put begin each tweet with the question you are answering. Other chats are more 'organic' and ideas, questions flow in a less organized way.In order to just see the tweets for the chat many find it useful to use a 'chat' following program such as Tweetdeck or Twubs where the hashtag chat is separated out from your regular twitter stream and easier to view.
Join Into a Chat – You have searched out new people to follow, found some key hashtags and lurked around a chat. Now you are ready to step in. For me it is critical to be using something like Tweetdeck. The program  lets me see not only the chat but any responses to my tweets that I may want to further respond to.  Some of the large chats may not do this but if there are introductions at the start of your chat let the moderators know it is your first time joining in. Once you are ready tweet your thoughts or respond to what someone else has posted. If you think its going by too quickly relax – and realize that chats such as #langchat will publish a summary of key points.
Realize That You Do Have Something To Say – I think that this is the biggest hurdle for educators to overcome; the feeling that you don't have anything 'new' to add to the conversation.  Just like everyone you are following you are an educator who has experienced the highs and lows of the classroom. You are working in a place governed by the educational policy of the day. You mentor and lead students. What you find of interest is most likely interesting to others like you – educators. So send out a retweet, share a success, pose a question (directly to someone or to all your followers) and see where it takes you.
For me Twitter as personal professional development does not work unless you are actively involved. If you aren't your interests wanes – after all a one-sided conversation doesn't benefit anyone.
Colleen