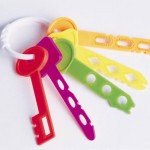 *First a disclaimer. I teach in Canada, an officially bilingual country with an institutionalized requirement of more than 1 language for success in many areas of work. This is also reflected in our 4 year universities that require language to the Gr 11 level (2-3 semesters) for direct entrance. 
There has been a lot of consternation in the language teaching community in BC – especially for teachers of languages currently not as 'in vogue' as they were. My Japanese program continues to hold its numbers and recently I was asked to reflect on why that might be.  I have thought a lot about that and what I do…here's a few of those thoughts…
Grade 8 Walkabout Presentation: We, as a department, address incoming Grade 8's prior to coming to the school. We emphasize that a language to the Gr. 11 level is needed for direct university entrance .  We stress that universities are looking for students with 'soft skills' like language that show their ability to communicate and interact with others. Our Spanish teacher also stands up and states that Spanish is not the easiest language and she doesn't want kids in her class who are only there because they think that! We say over and over to take the language that they are interested in – we don't care which one – just take one.
Communicative Purposeful Focus: In my Japanese classes we are moving to course grading with 50% on oral/listening work. I have shifted almost all of our orals at the Grade 11 and 12 level to be peer to peer ones that focus on a final unit task. We don't do skits or plays. This means that students must talk to each other to achieve their goal. In Grade 12 we do a murder mystery, debate, taste tests, a miracle product sell, a travel fair and a self-produced drama episode. In Grade 11 we do a school fair, a directions unit, job search skills etc. All interaction in the oral is in Japanese, all written notes are in English. After the oral we tend to use the information gathered in the written unit tests.   Classes are fast paced (we have 65 min classes) and students do a lot of work with their partners. They do a lot of guessing, communication gaps etc.  They do a lot of self-evaluation – I don't do a lot of critical one on one orals with me esp. in the upper grades. As I have written about before, our text stories also involve recap activities – ones in which students either discuss or prepare a product based on their reading.
Focus on Study Skills/Out of Class support: I work a lot with the students on how to study for a language. I feel that I have to retain my students once I get them. They know that they are to study for the type of test that they are having and extra practice for listening, reading or writing will be posted on my site. A video review of key chapter points is on my YouTube channel for each chapter/unit. Vocabulary for each unit is on Quizlet.com. Students know where and how to access this and rely on it to assist them out of class.
Technology: I am trying to incorporate more technology in my teaching but I am also giving more options to kids on how to do projects. Curiously I am usually the one to introduce a new tool to them! For any assignment they also have a variety of ways to deliver material and I think that keeps them interested.
Minimual "Direct Culture" focus: I don't believe a lot in 'teaching culture' so a lot of what they learn is indirectly through the language but I do highlight one topic in each grade. I don't show many movies – mostly they can get those on their own. We do have an area of for each grade. In Gr. 10 it is the Samurai, in Grade 11 it involves a unit on Sumo & one on creating Haiku and in Grade 12 we watch an 11-part  high school drama (subtitled). That's it.
It takes work to 'sell' your program and sometimes its downright exhausting but, for me, the reward continues to be worth it!